Services Offered

We service all makes of units, both commercial and residential.
Our winter and summer service include the following:
Heating
Take temperature rise
Inspect thermostat
Oil all applicable motors
Take motor amps
Test heat strips
Check defrost board
Inspect pilot light
Check safety switches
Check gas/air mixture
Inspect burners
Inspect electrical wires
Test blower control
Take refrigerant pressures
Check condenser/evap coil
Air Conditioning
Take temperature splits
Check thermostat
Check air handler/elbow for leaks
Check amp draws
Inspect drain line
Check condenser/evap coil
Oil all applicable motors
Inspect contactors and relays
Test run caps
Inspect wiring
Inspect disconnect
Take refrigerant pressures
Check electrical connection
Check motor bearings
Our service agreements are a bi-annual performance check and service on your unit. These help lower your utility bills, extend the life of your unit, increase your system's performance and reduce the need for repairs. Service agreements are for people in the general Valley area (additional charge for homes outside our general boundaries). Check with office at time of contract purchase. Full payment needs to be made at time of signing contract, either by check or credit card. Spring service needs to be done by June 1st and fall service by Dec 1st. These services need to be performed during normal business hours.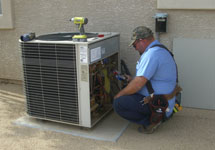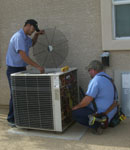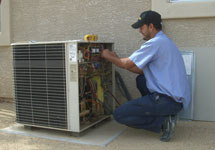 The contract price includes 1 lb. of Freon, per unit, per year, and 1 hour of service, additional time will be charged at our normal rate of $65.00 per hour. All parts will be extra. There will be a 10% discount for all parts under $100.00.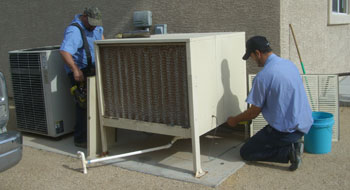 Contract prices are as follows:
1 year - 1 unit: $110.00

1 year - 2 units: $190.00

1 year - 3 units: $250.00

2 years - 1 unit: $200.00

2 years - 2 units: $270.00

2 years - 3 units: $320.00
We also do commercial service contracts. We will keep your store or business units in top operating order. Our scheduling department will have your service done for you on a rotating schedule. Check with our office for special price quotes.